September 2020 – Launch of ARTSim project
ADIS launches its Augmented Reality Training Simulator (ARTSim). This project is part of the company ARTS program and aims to develop an advanced visualization system to enable rapid, accurate and user-friendly simulation of the MRI-guided cardiac ablation procedure.
Like a flight simulator used to train aircraft pilots, the system will allow physicians to refine their technique and improve the efficiency and safety of procedures. The systems will also allow different types of scenarios and train special cases.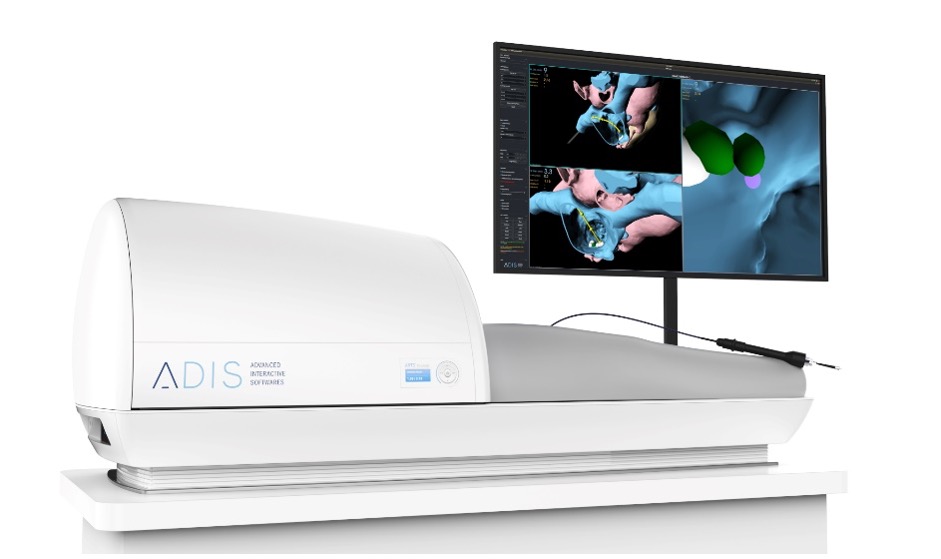 Cardiovascular diseases are responsible for approximately 17 million deaths every year worldwide, of which approximately 25% are sudden cardiac deaths, i.e. related to malignant arrhythmias.
As of today, cardiac interventions such as ablations of arrhythmias or corrections of structural heart diseases are generally performed under X-ray fluoroscopic and mapping guidance. This technique suffers from several disadvantages such as:
Imperfect tissue characterization which can lead to unsuccessful procedures and/or high relapse rate.
Sub-optimal 3D guidance of the intervention, again causing lengthy and sub-optimal, i.e. unprecise procedures, and high relapse rates.
Inadequate ablation lesion control
Exposure of the operating team and the patient to radiation.
Despite these disadvantages and a relapse rate of 40-60% for catheter ablation of ventricular tachycardia, the European Society of Cardiology (ESC) guidelines recommend this treatment with a class IIa indication (level of evidence B).
In addition to the simulator, the ARtMRI module will translate the technology of the catheter positioning used on ARTSim into the MR scanner environment. The real-time positioning and tracking of catheter within the virtual representation of the patient's heart will be computed and display using the ARTview module, used also by the ARTSim.
ARtMRI, as a new MRI based technique addressing these negative points, could lead to shorter, more precise and therefore more efficient procedures, with low complication rates and low relapse rates, which would probably translate into improved cost effectiveness – and all this without exposing operators and patients to ionizing radiation.
Advantages of the novel iCMR technique
Tissue characterization: Excellent soft tissue characterization for scar, oedema, etc.
Anatomic 3D representation: real time motion-corrected high-resolution 3D data for accurate, fast, and user-friendly catheter guidance.
Ablation lesion control: Possible excellent necrosis imaging
No radiation exposure of patients and personnel.
This project is supported by a research and collaboration agreement with the iCMR service of the CHUV.
This project is financially supported by SPEI-Vaud.
NeEd more information ?
Contact us